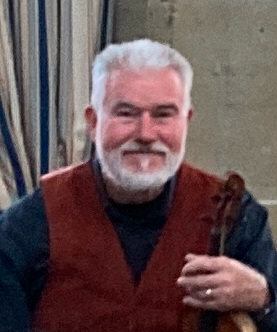 | Kevin Mercer |
Fiddle-P/A
Kevin was born and brought up in Wallasey on the Wirral peninsular and played bass guitar in various rock bands in the late seventies and eighties.
He became interested in folk music through playing acoustic guitar with the American old time outfit The Dusty Miller Band in the early nineties.
For ten years he then played fiddle and mandolin with The Boys of Oakhill country dance band before joining Hogiau'r Gororau and The Ceili Band where he met Meri and Martin.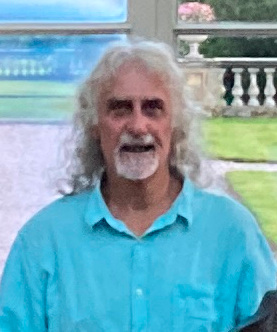 | Martin Hugill |
Mandolin-Cittern-Vocals
Brought up with folk music from an early age, Martin learnt to play Mandolin in his early teens and after a short spell in a school rock band playing drums, he got back to folk music after leaving school.
He has played in a number of bands including The Stunt Kites and Hunter's Purse and has also played as a solo performer of Sea Music at festivals in France and the U.S.A.
He currently plays Mandolin and Cittern with this eclectic line-up. He was also a member of The Ceili Band.
| Meri Lawes |
Guitar
Born in Southend-On-Sea but brought up in Southern France from the age of 8, he took up electric guitar when he was 15 and, self-taught, went on to play in various rock, punk and jazz funk bands in France.
In the late 1990s he took up acoustic guitar and started playing Irish traditional music. He uses DADGAD tuning.
As well as playing with the band Canol he also plays in a duo with multi-instrumentalist John Neilson. His influences include John Neilson, Ed Boyd and Angus Young.